Les Gets | Sleeps 8-10 | Self Catered
Price: From €1200 per week
Lift Proximity : 10 minute walk from town centre
Overview
Chalet Martinet, like its twin next door Chalet Alouette has proven a big success with our winter & summer guests alike.
In the summer we rent this chalet on a self-catered basis. The chalet sleeps 8-10 guests in four en suite bedrooms. The chalet has a fully equipped open plan kitchen and dining area and large sitting room with an open log fire. French doors open out onto the large lawn, garden furniture is provided so you can dine outside using the barbeque or sunbathe on the loungers. Both Chalets Alouette and Chalet Martinet share the added benefit of a choice of 2 saunas complete with changing area and shower room and an outdoor hot tub in the garden. There is a washing machine and tumble dryer, secure storage and washing facilities for mountain bikes or road bikes and parking for those driving.
The chalet can be booked by one party of 8-10 or smaller parties. For large groups of 16-20 the 2 chalets can be booked.
Location
Chalet Martinet has fantastic views over the winter pistes/summer meadows of Les Perrieres situated at the entrance to Les Gets and are a comfortable 10 minute walk into the centre of Les Gets.
The Sherpa supermarket is situated 5 minutes away by foot so an easy stroll to pick up the bread or a bottle of gin!. Les Gets is a fantastic location for a family activity holiday with loads to do for all ages please see our summer activities page for full details of all the many summer activities in Les Gets and Morzine.
Chalet Service
Meet & greet by Reach4thealps staff
Linen & towels
End of stay clean
Local tourist tax
Advice and booking of activities
Multipass Voucher
Features
two twin bedrooms with en-suite shower room
Two triple bedrooms with en-suite bathrooms
Hot tub and sauna
British TV, DVD & Ipod docking station
FREE WiFi internet access
Large sitting room with log fire
Secure bike storage
Garden with BBQ
Luxury toiletries
Floor Plans
On the ground floor Chalet Martinet has an open plan living/dining area and kitchen and two twin/double bedrooms. On the first floor there are a further two triple rooms. All rooms are en-suite.
Chalet Martinet and Chalet Alouette also share a mini chalet in a short walk from the chalets where we have a shower and sauna, washing machine and tumble dryer and which also has room for secure bike storage.
Payments
We accept Visa (credit or debit) and Mastercard and do not charge any credit card commission fees. All monies are debited in euros so check with your bank regarding transaction fee. If you do not wish to pay by credit card we will accept UK sterling bank transfer, please just ask and we will let you know the price in sterling & bank details. Please note we only accept one bank transfer per booking. We also accept euro bank transfers.
A deposit is required at the time of booking which is €150 per person or 25% for Self Catered properties.
Multipass
The Multipass is similar to a winter ski pass and gives guests access to the swimming pool complex in Morzine, the Montriond and Les Gets swimming lakes, 25 chairlifts and telecabines for walkers, tennis courts in both Morzine and Les Gets, in resort buses and trains, Morzine ice rink & 5 tourist attractions all for only €2 a day.
With the Portes du Soleil Multipass, walkers can hop over the border into Switzerland and back again thanks to the unlimited use of 21 chairlifts and cable cars. Take the pain out of hiking and head off to discover some of the 850km of footpaths, have a refreshing dip in a lake, bash a ball around on the tennis courts, or chill-out at the ice-rink! Why not leave your car in the car park and get around by chairlifts and cable cars, or tourist road trains in the resorts themselves!
This means you can go for a hike in the morning, swim in the afternoon and then have a game of tennis in the afternoon all for only €2 or less!! When you are welcomed into your chalet by one of the Reach4thealp's team we will give you a voucher so you can go and purchase your multipasses at the ticket office at Pleney in Morzine or at the Chavannes in Les Gets.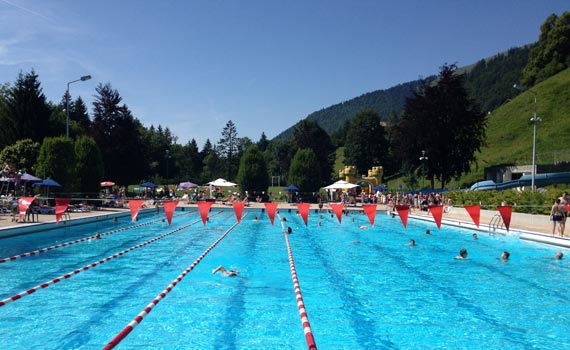 Catering Services
If you would prefer a fully catered holiday, please let us know and we can give you a catered price, (available for groups of 8 or more) whereby we would offer the same service as in the winter with breakfast, cooked option & continental , afternoon tea and freshly baked cake, canapes and 3 course dinner (6 nights a week), as well as a daily clean of the rooms, mid week towels change and being looked after by friendly and professional staff who can advise you on activities and things to do in the area.
For smaller groups or groups who would like just a few days catering or even some meals delivered to the chalet there are a few excellent external catering companies that we recommend.
External Catering Companies
Owned by former Reach4thealps host Jo, ChezToi is a bespoke catering company specialising in offering restaurant quality food, cooked and served fresh in your chalet or apartment in Morzine, Les Gets and Montriond.
Dining Direct offer a variety of catering options including a delivery service to your chalet. Damien McArthur is a fantastic chef producing high quality cuisine.
Chalet Kitchen deliver delicious meals to your chalet as and when required.Chalet food deliveries can really take the stress out of your holiday and give you the break you deserve.
Bike Hire In Les Gets
We recommend Evasion Bike Hire shop which will offer 10% discount off bike hire for Reach4thealps guests.
Childcare
Professional childcare during the day is also available in summer from the following companies.
Cheeky Monkeys was set up in the summer of 2005 and has proven to be very successful. Cheeky Monkeys is run by Sharon Taylor who has spent the last 6 years offering childcare in Morzine and prior to this has 10 years experience in the childcare industry in the UK, America and France. Cheeky Monkeys offer an in house nanny service for children from 3 months of age and have a kids club for over 4 year olds. For information and to book call Sharon on her French number 00 33 (0)6 16 12 28 80 or email [email protected]
There is also a French run creche. L'Outa Creche for children from 3 months up to 6 years. The nursery is housed in a large chalet situated in the centre of Morzine, the qualified staff often play with the children outdoors in the chalet's garden, weather permitting. Tel. 00 33 (0)4 50 79 26 00 or email [email protected]
If you'd like a babysitter so you can have an evening or two out on the town, let us know & we can arrange that for you using either a member of our staff or a reliable local resident.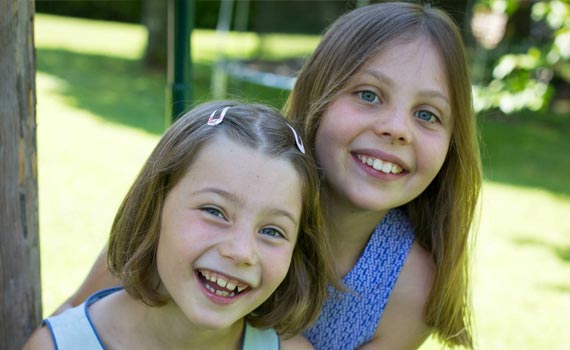 Transfers
We have our own fleet of 8 seat 4 wheel drive VW mini-buses so can offer you return airport transfers from Geneva (just an hour and a half drive door to door). We can provide free baby and booster seats and bike carriage. Our drivers all have at least 2 years professional driving experience.
Shared Transfers
• Grouped with passengers off the same flight or flights arriving or departing at similar times
• Max waiting time at airport 45 minutes in winter and 60 minutes in summer from when you arrrive at the meeting point in the arrivals hall (we aim for minimal waiting)
• Departure times from resort are normally 3-4 hours before flight departure (weather and traffic conditions dependent)
• Per seat price reduces as number of passengers in the group increases (all arriving and departing together)
1-3 passengers = €80 return per person
4 passengers = €74 return per person
5 passengers = €65 return per person
6 passengers = €60 return per person
7 passengers = €54 return per person
Private Transfers At €425 Per Van (up to 8)
• Only your group in the van
• One simple price per 8-seater van for your journey
• No picking up or dropping off other passengers
• Departure times from resort are normally 3-4 hours before flight departure (weather and traffic conditions dependent).
Catering at Chalet Martinet
Although you have chosen to come on a self catered holiday, there may be a few nights where you'd like to let someone else do the cooking for you! There are a number of great external catering companies that will either provide you with delicious ready meals to warm up once you get back from a day out in the mountains or will provide chefs if you fancy being truly spoiled whilst on holiday.
Chez Toi
Chez Toi is run by Jo who used to work at Reach4thealps. They provide the full catered experience for you in your self catered property, tailored to your exact needs. They also offer delicious "meals on wheels" for those who want to have private family time yet don't fancy picking up the kitchen utensils! Whether you want a full week of breakfast, afternoon tea and dinner or simply want a couple of dinners pre cooking for you, there's something to suit everyone.
Chalet Kitchen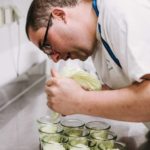 Chalet Kitchen Chalet Kitchen is run by Jana and Raph and offers a range of different "freshly made food delivered to your door" packages. Whether you're after breakfast, afternoon tea and dinner or a simple dinner here and there, they have something for every self-catering need. As well as shopping hampers and an extensive drinks menu, you can also have a full evening banquet of locally sourced food to make you feel truly spoiled.
Dining Direct
Dining Direct is run by high end chef Damian McArthur. Damian provides a private chef service offering the full catered experience or special evenings with a difference. He'll take the hassle out of cooking for you this holiday providing you with a 5* gourmet experience.