About Reach4TheAlps
The hard working team at Reach4TheAlps
Reach4thealps is owned and run by Gina and Marcus Ewart. Both from Scotland, they were lucky enough to learn to ski as kids in Glenshee (Gina) and Cairngorms (Marcus) and still to this day argue over which resort is best!
Gina did a ski season in Chamonix cooking when she was 20 and caught the ski bug and love for the mountains. While they both had "proper" jobs they always missed the mountains and continually talked about moving to the Alps. They ended up working their first season together in Morzine and fell in love with the Portes Du Soleil area. The company name was dreamed up in All Bar one in Leicester Square, London with a group of friends and Reach4thealps was launched in summer 2002. They welcomed the first guests to Chalet Sol Re in December 2002 after lots of DIY, curtain making and trips to Ikea!
They successfully ran Chalet Sol Re for 2 years and then started to expand little by little and in the 10 years since have grown to having a portfolio of 7 catered and 6 self-catered properties between Morzine and Les Gets. In between all that they somehow managed to fit in getting married and having 2 kids in the process!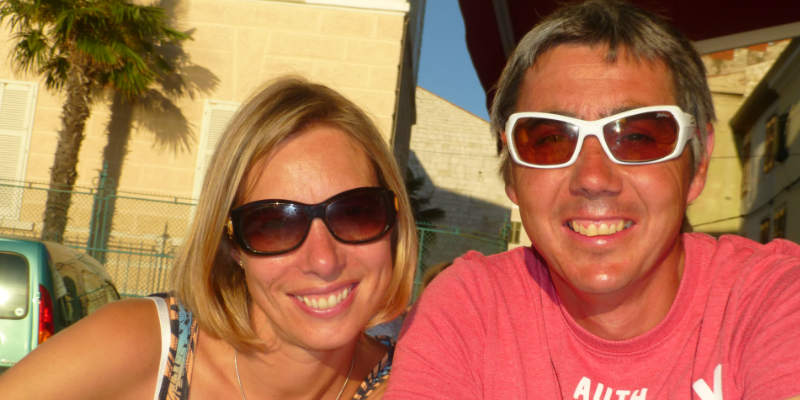 Office Manager
Jane Swann
Jane took a sabbatical from a professional career and headed off on a once in a lifetime trip around the world. After many months of adventure, Jane finished her trip with a winter season chalet hosting in Chalet Martinet. During this time Gina & Marcus had their 2nd baby and were running out of hands! Jane suggested that maybe they should hire a Resort Manager (she had someone great in mind!) and the rest, as they say, is history.
12 years on, Jane handles everything from logistics to the end of year accounts and makes sure everyone is in the right place at the right time, including Gina & Marcus! In summer, Jane enjoys hiking, road biking, mountain biking & swimming!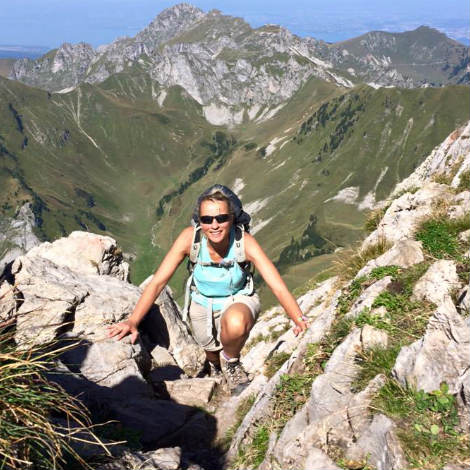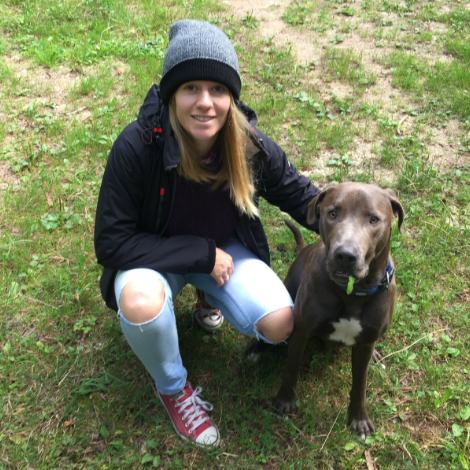 Chalet Manager, Winter
Jo Richardson
Jo is our new Chalet Manager for winter 2020 and between working as a host on board catamarans in Greece and Croatia, Jo has been coming to Morzine on holidays and working in chalets for the past few years. Her love of skiing and mountain biking makes Morzine the perfect place for her to live, and she is excited to get started with the Reach 4 The Alps team!! She's also a great cook! We know the chalets are in safe hands with her.
Josh spent three years in Morzine over 10 years ago so he already has a good understanding of the local mountain and the surrounding areas. After spending 8 years in a number of different jobs, including account mamanger for a leading bicycle brand, Josh decided he wanted to fulfill his dream of living in the mountains again.
He now enjoys his life in Morzine with his fiancee Clare and their rescue dog, Minnie. Josh is an avid snowboarder so you will most likely see him on the mountain on his days off. In the summer he will be looking forward to long hikes with his dog, mountain biking and dusting off the cob webs from his golf clubs.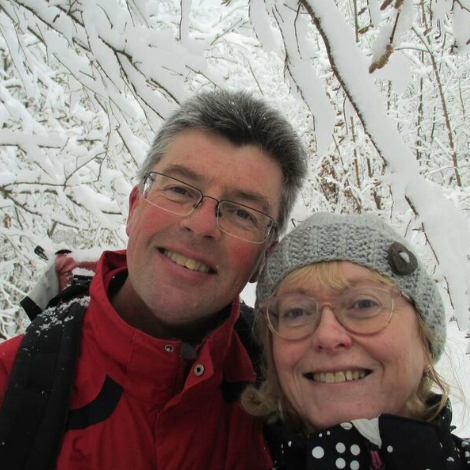 Helen and Phil
Hosts, Ferme de Coutettaz

Helen and Phil have always loved the mountains and a few years ago gave up professional careers, a 9-5 lifestyle and followed their dream of working in the mountains and doing a ski season. They're now addicted! After 3 seasons in La Tania & 2 winter seasons with us at Chalet Claire Vallee. This year we are delighted that they are returning to Morzine to run the lovely Ferme Du Coutettaz. When they are not creating culinary delights for our guests you'll find them up the mountain on skis or on foot. Their summers see them working as campsite wardens in the UK and in their time off between seasons they love to go traveling.
Sean Lorrigan
Driver/Chalet Helper

We're pleased to say Sean is returning to do his fourth winter with Reach4thealps. He is no stranger to the tourist industry and looking after clients having worked for many years in Fuertaventura as a resort representative. He is a colourful character and has had many interesting hobbies and jobs, from taming sea lions to getting his pilots licence, to a passion for restoring vintage cars. Sean has got many a tale to tell (which will no doubt help pass the time in the transfer van between Morzine and Geneva) and is always smiling. We can't wait to welcome him back for winter 2019/20.
Harry Chandler
Chalet Host

Harry likes snow. Harry likes mountains. Harry loves snowy mountains.
Yet, he's spent the last few years living in places not particularly renowned for their topographical extremes or dreamy white precipitation. Still, life hasn't been too bad. He lived in China for a while – that was fun. He lived in London too. Studied Social Anthropology. Worked for a few different human rights charities….
One day, however, sitting in his tiny London apartment he heard the feint but certain call of a season in the French Alps.
He answered that call… and now he's coming back for his 2nd winter with us at Cairn Lodge spending his time hosting folks with a shared love of those snowy mountains, and carving up the slopes throughout Portes-du-Soleil in his spare time.
Joseph Brown
Driver/Chalet Helper

Since his first time on the slopes, a ski season has always been in the back of Joseph's mind. Having recently spent 4 years at University studying product design, he can finally spend some time in the mountains over a whole winter! Joseph is a sports fanatic over the last decade ranging from tennis, hockey, athletics and more, he is looking forward to adding snowboarding and skiing to the list!
Paul is a big fan of roadtrippin' with his pals on his motorcycle every chance he gets. He's been running cocktail bars and restaurants since he left university and has a real passion for cookin' up a storm for anyone who stops by. After a road trip to The Pyrenees at the beginning of the year, he caught the bug for snowboarding and joined us last season to host at Cairn Lodge. We are delighted he is coming back for his 2nd winter season with us at Cairn Lodge.
Louis & Saph Van Niekerk
Chalet Crew

Louis & Saph have left their corporate roles behind in London to go live their dream of adventure.  They love all forms of water and when they are not working as Scuba Diving instructors, they will be in the mountains snowboarding. In the last year they have traveled through Thailand, Greece, Portugal, South Africa, England and are now happy to be part of the Reach team in Morzine.  They enjoy making guests happy from the depths of the ocean up to the heights of the mountains.
Matthew has joined the team in January and is looking forward to being the chalet host for your holiday. He has been skiing & snowboarding from a young age, completing four ski seasons and has coached under 16's British champions and disabled ski and snowboard team in freestyle, board/ski cross, acrobatics and wakeboarding. He has trained as a circus performer in multipul disiplines, teaching and performing around the UK and Europe. He has worked in resturants and bars on his adventures giving him a love for food and hospitality. Matt has been in Portugal for the past three years after packing his van to go and live by the beach, now working as an activities guide, stand up paddle boarding around the Algarve coast, climbing through caves and jumping of cliffs upto 14m high. He is now ready for his next adventure in the mountains and being part of a new exciting team.
Alan & Kerri
Hosts, Claire Vallee

Travel, food and new experiences is what brought them together 7 years ago on the canary Island of Tenerife. Since then Kerri & Alan have continued their travels together experiencing as much as they can in this amazing world. Having previously worked a season in La Tania, they have the snowy topped mountains called them again. This season they will be running Chalet Claire Vallee!
With a passion for service and a taste for culinary goodness Kerry & Alan cannot wait to see what this season has in store and are looking forward to meeting everyone!
Katie & Izi
Chalet Hosts, Aux Joux

Katie and Izi are two friends from a small island called Mersea Island off the coast of Essex, where they enjoy getting on the water, whether it is windsurfing, surfing or sailing. In winter, they love to head to the mountains to snowboard. Katie has just finished a degree in Ocean Science and spent the last six months travelling around Asia, whilst Izi has decided to take a break from corporate life in London. They are looking forward to taking care of our guests at Chalet Aux Joux.
Born and raised on the streets of Blairgowrie, Scotland for the past 26 years Cammy is now finally doing his first winter season, something he has wanted to do for a long time.
Cammy spends his summer season as a raft guide freeing up his winter time to join the Reach 4 the Alps teasm for winter 2020!
A dream goal of mine his is to learn how to ski and what better place to do so is in the Portes Du Soleil.
Cammy cannot wait to meet the rest of the team and get stuck in this winter.
Carol & Tom
Chalet Hosts BBL

Carol and Tom have spent the past year or so travelling around the world and are delighted to be ending their travels on a high in the Alps. In a past life Tom owned a vegetarian restaurant in Bristol whilst Carol was a secondary school Food and Nutrition teacher, having previously worked as a chef. They both love the great outdoors, some of their favourite memories of their travels generally involved hiking up mountains (and usually food and wine as well!).
Carol has been an avid snowboarder for some time however Tom is a complete novice on the slopes, so any hints/tips appreciated! They are very much looking forward to hosting Brown Bear Lodge; cooking some great food, meeting all of the guests and helping make your holiday great.
Jess & Will
Housekeeping/Chalet Crew

Jess and Will visited their friends doing a ski season last year and fell in love! They decided to begin their year away from 'real life' by completing a Ski Season themselves in Morzine. Jess is leaving her job working with school children with special needs to escape to wilderness. Will is taking a sabbatical from his PhD in tribology.  After the ski season they plan on continuing their year off by travelling the world!
Sophie
Chalet Host Hibou/Chouette

Give Sophie the mountains or Sea and she is a happy person! Having both sailed and skied the majority of her life, what better to way to enjoy life by hibernating in the mountains for winter and sailing in the Med for summer(all work based of course). From hosting to managing, sailing to skiing, summer to winter, she just can't get enough of it all. One winter season after graduating from Uni in 2012 turned in to 'just one more winter' 7 seasons later!!