About Reach4TheAlps
The hard working team at Reach4TheAlps
Reach4thealps is owned and run by Gina and Marcus Ewart. Both from Scotland, they were lucky enough to learn to ski as kids in Glenshee (Gina) and Cairngorms (Marcus) and still to this day argue over which resort is best!
Would you like to join our team and spend a season working in the beautiful French Alps? Come and work at Reach4TheAlps.
Gina did a ski season in Chamonix cooking when she was 20 and caught the ski bug and love for the mountains. While they both had "proper" jobs they always missed the mountains and continually talked about moving to the Alps. They ended up working their first season together in Morzine and fell in love with the Portes Du Soleil area. The company name was dreamed up in All Bar one in Leicester Square, London with a group of friends and Reach4thealps was launched in summer 2002. They welcomed the first guests to Chalet Sol Re in December 2002 after lots of DIY, curtain making and trips to Ikea!
They successfully ran Chalet Sol Re for 2 years and then started to expand little by little and in the 10 years since have grown to having a portfolio of 9 catered and 6 self-catered properties between Morzine and Les Gets. In between all that they somehow managed to fit in getting married and having 2 kids in the process!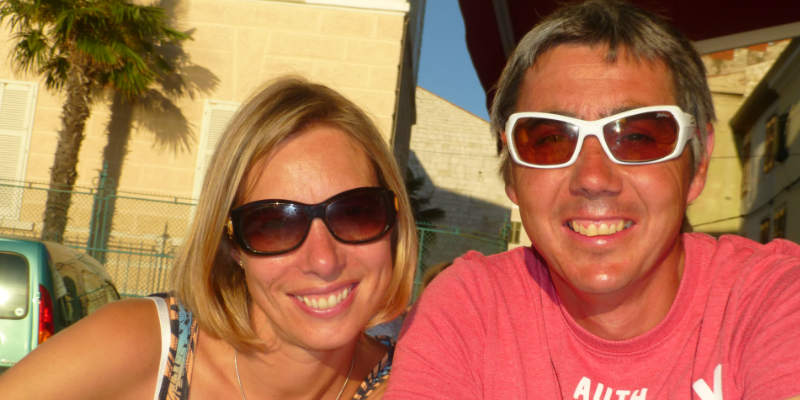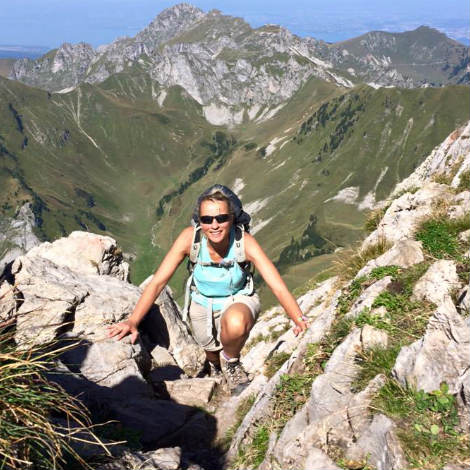 Office Manager
Jane Wilshire
Jane took a sabbatical from a professional career and headed off on a once in a lifetime trip around the world. After many months of adventure, Jane finished her trip with a winter season chalet hosting in Chalet Martinet. During this time Gina & Marcus had their 2nd baby and were running out of hands! Jane suggested that maybe they should hire a Resort Manager (she had someone great in mind!) and the rest, as they say, is history.
9 years on, Jane handles everything from logistics to the end of year accounts and makes sure everyone is in the right place at the right time, including Gina & Marcus! In summer, Jane enjoys hiking, road biking, mountain biking, swimming & running!
Transport & Maintenance Manager
Lee Collier
Lee has been with us over 8 years and we really could not manage without him. Lee is 'Master Fixer' of all things maintenance related and has saved the day on more occasions than we dare count! Lee also oversees our team of driver hosts.
After realising his passion for skiing in his early teens, Lee spent the following years in various job roles from Product Engineer at Nissan GB to Project Manager on several housing projects before deciding his heart belonged in the mountains. In the summer Lee is a very keen mountain biker & also enjoys hiking, road cycling & motorbiking!
Sales & Marketing Manager
Alice Gregr
Alice took a career break from working as a BBC Journalist in Manchester and never looked back. After spending a year in the mountains, her and her partner Brian, decided that this was the place for them.
They now enjoy life in Morzine with their dog, Vince and their cats Alfie and Kipper. They also share their home with a hoard of bikes, boards, skis and running shoes! Alice has joined the Reach team on the sales and marketing side of things so you're likely to speak to her at some point. Morzine is a million miles away from Manchester however Alice is loving every minute of the mountains!
Chalet Manager, Winter
Sian Williams
Sian has been a member of the Reach4thealps team on and off for the last few years and we're thrilled to say she's coming back this winter! In the past she's been a host but now she looks after the day to day running of the chalets during winter as our Chalet Manager. Sian is a professional swimming coach and has even swam the channel so as you can imagine she's got heaps of energy and enthusiasm! She's also a great cook! We know the chalets are in safe hands with her.