Meet the team for winter 2017/18
Winter 2017/18 is just round the corner but we're excited to say we have all of our amazing staff in place for the season and it looks like we've got a great team! We thought we'd best do a little introduction so that if you're coming to see us you'll know who to look out for. We've got some old faces returning from last year and plenty of brand new people who've chosen to become part of Team Reach!
Sian, our ever smiling, bubbly Chalet Manager is returning for her second winter in the role. She's been a host for us before as well so really knows how we do it. She'll be looking after all of our staff, popping into see guests, checking the chalets and generally being the face of the company in resort.
Sean was one of our best drivers last year, taking guests safely to and from the airport throughout the season, battling snowy, dark mornings. His chat, smile and general lovely personality made him one of the favourites of the 2017 season, we're thrilled he's coming back to drive for us again this winter.
Winter 2017/18 is going to be a bumper year! We can tell!
Helen and Phil are running Claire Vallee in the centre of Morzine this year. It will be their fourth season but their first with Reach4thealps and their first in Morzine. They love travelling and haven't looked back since they left the 9-5 lifestyle a few years ago. They're excited to explore the beautiful Portes du Soleil.
Celia and Stu are going to be looking after Cairn Lodge. The pair have wanted to do a ski season ever since they first skied. Celia loves making cakes and Stu will keep the guests entertained with his hosting and cooking skills.
Jason and Katherine are leaving the warm shores of Greece to come to Morzine for the winter to look after Brown Bear Lodge. They're bringing their dog, Diefer and 2 cats, Dice and Biscuit who go everywhere with them! They've been running a dive school in Greece but are really looking forward to coming to the mountains for winter.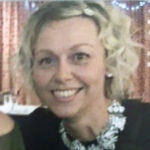 Nessie is very much looking forward to hosting at Chalet Hibou, one of our newest chalets in the centre of Morzine. She's raised a family and had a successful career as a personal assistant but now wants to fulfil her dream to come to the mountains for a season. We can't wait to taste her cooking as it looks delicious.
Nessie will be working alongside Hannah who is our host at Chalet Chouette. Hannah and her boyfriend James worked for us in the summer after graduating from University and they can't wait to come back. James is going to work as a driver for Chalet Chouette and Hibou and will do some of the weekly transfers. We're looking forward to having them back.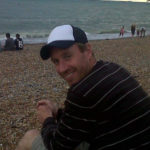 We're hoping Sam is going to bring the music with him when he comes to be a driver for us this winter. He is part of a successful Eagles tribute band but is taking time off gigs to come and work a season with us here in Morzine. After an 18-year career in the financial services industry, Sam has decided that there's more to see in the world than a computer screen from behind a desk!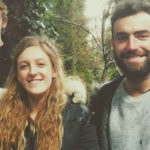 Steve and Kitty are going to be looking after our self catered properties this winter. Steve is a carpenter by trade and has been skiing since he was young. Kitty has never really skied but is hoping after a season she'll be just as good as her other half! They can't wait to swap the landscape of Plymouth for the mountains of Morzine.
Polly is looking forward to hosting at Chalet Alouette in Les Gets this year alongside her boyfriend Jake who will be hosting at Chalet Martinet. Polly has just graduated after doing a degree in journalism and PR but has always wanted to be a chalet host. No time like the present! The pair will be working alongside each other at the two neighbouring chalets that sit at the bottom of the piste in Les Gets.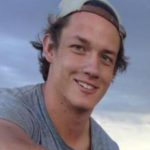 They'll also be working closely with Jonty. He's going to be the host at Chalet Les Gets this year. He's taking a break out of studying by coming to the mountains for the winter.  After doing a cookery course he can't wait to get baking and cooking for the guests in Les Gets. After his winter season, he'll return to the UK to pursue a career in Ecology and Conservation Biology around the world.
Jack, a surfer from Devon is swapping the waves for the snow this year to come and join us as a driver. We're pretty sure he'll be a dab hand at whatever sport he tries! Jack works as a lifeguard in the summer but is looking forward to meeting all the Reach4thealps guests this winter.
Kirstie and Fraser are our final couple. They'll be looking after Chalet Aux Joux. Kirstie has worked as a host on Super Yachts in the Med in the past and enjoys baking in her spare time. She says she's a bit rusty on the old skis and is looking forward to improving on her technique a bit this season! Both have been studying, Fraser says he can't wait to swap the library for the slopes this winter and that being a chalet host has been a dream of his since he was little.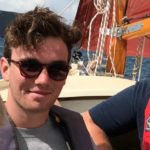 Our youngest member of staff this year is Callum. He'll be joining us as a driver this winter. Callum has worked as a Tennis coach for the last 2 years and has also just graduated from University. We're looking forward to meeting him and the rest of the team who are due in town on the 5th December!